The market remains strong for sellers at this time, but there are several things that you should go over with your client to prepare them and ensure that your clients are ready to market their home as effectively as possible. Most buyers will come to see the house once, and if they do not like what they see, they won't write an offer, so the first impression is everything.  Here are some tips that will help you build a good relationship with your seller and allow them to understand the process.
#1: Conduct an Informative Listing Presentation
There is a chance that you will not be the only person in line for the job of listing a potential client's home for sale. It is essential that you take the time to hold an informative listing presentation so your potential client becomes aware of what you can bring to the table for them in this process. Selling a home is often a very emotional and stressful time for people, and ensuring them that you hold their best interests and will do what it takes to get their home sold as quickly and effectively as possible is vital.
Not only should you share with them the way you work, but you should also share the process of the whole transaction from start to finish and how you will help them along the way. Even though some of your clients may have been involved in real estate transactions previously, it may have been years ago, or the process may have changed. Going over the different transactions that take place and their role in those steps will help them be prepared ahead of time and allow them time to ask questions.
#2: Share the Local Market Trends
Your clients must understand what is happening in the area around them as far as recent sales, active competition on the market currently, and homes that have expired from the market. Many sellers have an emotional attachment to their home and memories that can blind them from establishing an accurate value of what their home is worth. Sitting down with your clients and going over the recent data together will help you determine a competitive price that will allow them to get their home sold as quickly as possible. In doing this, it helps your relationship as well as they appreciate the collaboration and not feeling pressured to go with a price that they don't agree with.
Free Guide: Learn how to use social media to build your brand and generate leads with this free Social Media Toolkit for Real Estate Agents.
#3: Prepare Your Client for the "What If" Scenarios
There could be a possibility that once the home is listed, it may not sell in the timeframe that they are hoping and going over the price reduction and extension of contract situations that could happen ahead of time.  If your client has a quick time frame in which they need to move, prepare price reductions ahead of time to plan for a faster sale.  Discuss the amount of money that they must receive for their home and plan to drop the price in specific increments to get to that price.  Of course, nobody wants to reduce the amount or extend the contract, but discussing this ahead of time will alleviate the stress of doing so when the home is sitting on the market with no activity.
#4: Ensure the Home is Show Ready
The first impression is everything when selling your home, so preparing your seller with how to get their house in tip-top shape is a must. There is so much information available online that you can provide your seller with regarding curb appeal, de-cluttering the home, making small spaces seem large, and removing personal touches from the home.
As a real estate agent, you can take it one step further and hire an interior decorator or stager to consult on tips and ideas to make their space seem open, airy, and comfortable. For example, if your home is cluttered and packed full, this will relay the image that there isn't enough storage in the house. If your clients have pets, they may become desensitized to smell them in their home and not realize that there may be an odor.
Bringing these topics to the forefront will help with marketing the home and allow them to address any issues ahead of time instead of receiving feedback from a buyers agent. Also, sharing with your clients that a showing can happen anytime while it is active is important as this will remind them to keep it show-ready at all times!
FREE GUIDE: Learn how to earn 5% more for every listing with this simple and easy-to-follow checklist.
#5: Discuss the Offer and Negotiation Process
It is an exciting time whenever an offer is received for a home, and in today's market, there are several ways that you can go about obtaining them. Giving options to your seller will help them feel more in control and educated about the process.  Allowing showings for a certain amount of time, then receiving all offers to be presented on a specific day, or allowing offers to be received anytime are a few ways.
Ultimately it is up to your seller and how it works best for them and their schedule. With that, understanding the offers and how to negotiate if needed is essential. There are several different loan options with specific characteristics and other contingencies that can play a role in the offer. Preparing your seller with the details surrounding the various offers that can be received will help them understand which one is best for their family.
All in all, sharing the knowledge, experiences you have had, and possible scenarios in the selling process will help you prepare your sellers the best you can. Don't be afraid to share that is your job as their real estate agent to keep them informed!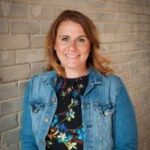 About the Author: Brooke Tanner is a Colibri Real Estate alum and real estate agent at Coldwell Banker Schmidt in West Michigan with over 20 years of customer service experience. She strives to be the best resource and trusted advisor for all buyers and sellers by staying on top of industry changes and trends.