If you're a real estate appraiser looking for an exciting new challenge, luxury home appraisal is a desirable niche to consider breaking into. Just for fun, we recently asked our appraisal community, "Which fictional luxury home would you want to appraise?" Answer choices ranged from Tony Stark's ultra-modern Malibu mansion from the Iron Man movies to the English Jacobean manor house from Downton Abbey. Keep reading to learn which fictional luxury homes would be the most fun to appraise—and why—according to real-life appraisers.
Which fictional luxury home would you want to appraise?
Want to participate? Sign up for our newsletter to get a new "Question of the Month" survey question in your inbox each month.
Tony Stark's Mansion (25%)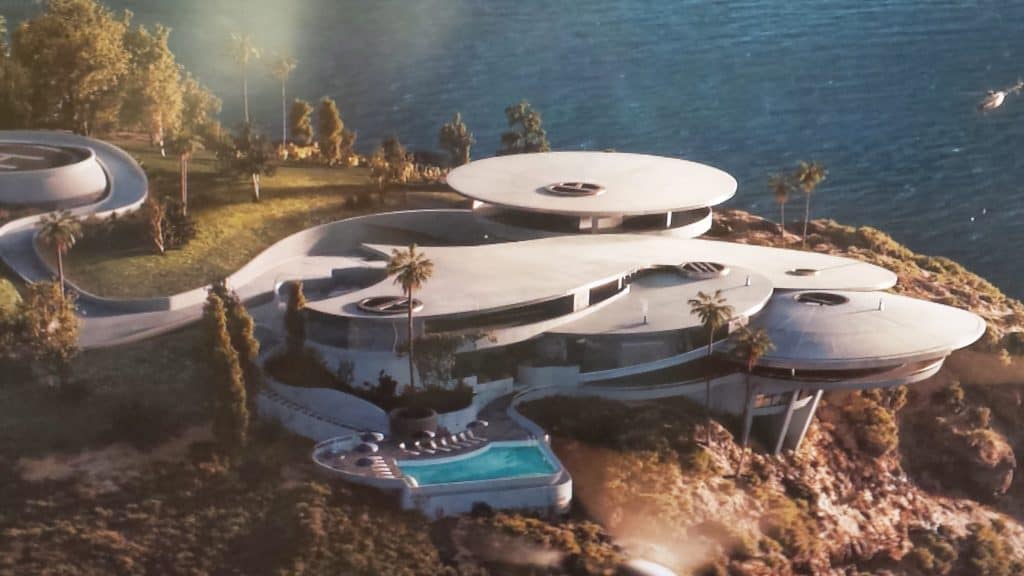 "It would be amazing to appraise Tony Stark's home. I bet it would be huge and nothing like other mansions! High end updates and gadgets! It would be a unique home to say the least! Plus I would have bragging rights to my kids telling them I appraised Tony's home :)"
"Let's face it, a property like Tony Stark's mansion, with all of its futuristic gizmos, would be an extreme challenge to appraise! Where in this world are you going to find comps? -lol- Given the difficulty of appraising such a property, the fee would have to be commensurate with the assignment…out of this world! But hey, Tony can afford it! He's an industrial gazillionaire! And then I could retire after finishing the assignment!"
"What a great opportunity and challenge. The manor itself would be unique and difficult to find comparable mansions. I find the more difficult the challenge the more intriguing."
"The tech is so unreal."
"Can you imagine putting a value on some of the built in features as well as the view?"
"The home may not be as much of a *super*adequacy in Malibu. It would be difficult to estimate which part of J.A.R.V.I.S. is real property or personal property."
Downton Abbey (19%)
"Who wouldn't want to go to England and give a thorough inspection to a world-famous mansion? The challenge of inspecting and describing the multiple floors, basement, outbuildings, and property would be both challenging and entertaining."
"I love historical homes and the Downton Abbey series. Although more challenging to appraise, I love seeing older styles of architecture, materials, and features of older homes."
"Because it's grand and fabulous. It has detail unrivaled with today's building structures, and it would push me to utilize all avenues of my appraisal knowledge to do it correctly. It would be my once in a lifetime appraisal, and for that I am all in!"
"I was born in England, and this would require me to spend time in the area and get familiar with the area and the real estate values, and work with a few Realtors for a short time. What better way to work and vacation?"
"Great fun to see Downton Abbey, but I don't want to have to measure it."
Fun Fact: You can stay at the real Downton Abbey home, Highclere Castle, on Airbnb for only $159 per night!
Wayne Manor (18%)
"Wayne Manor is a sparkling estate with several underground 'areas.' I would love to appraise the Batcave and see what kind of easements we are working with!"
"I think a real life Wayne Manor would be fascinating. The sheer size and grounds are impressive, but I would want to see his secret underground Batcave with all the crime fighting equipment."
"Batcave…nuff said."
"Wayne Manor, although the amount of functional obsolescence in the east wing would be absurd."
"Wayne Manor inspection would be filled with intrigue. First it is a stately older style mansion type home…. There is such a labyrinth of passages and so many hidden and high tech features you would leave the property in awe! And driving back to the office, the question would haunt you: did the inspection reveal every feature and every passage, every stairway, and every part of the property?"
Jay Gatsby's Mansion (18%)
"Unprecedented and timeless beauty of an era of bygone homes with grace and classic glamour."
"The rich and famous mansion would be fun and easy as you would extend your research to 3 years to find comparable features like this."
Free Guide: Learn what it takes to appraise luxury homes with this free Luxury Home Appraisal Guide.
The house from the movie Parasite (2%)
"As interesting as all of these choices are, actually performing an appraisal of anything as specialized as Wayne Manor or Tony Stark's mansion would be a Herculean task with no sales comps and a ton of superadequacy (functional obsolescence) to consider. I think the house from the movie Parasite seems the most straightforward."
"As a huge fan, it would be an honor to not only see but calculate the dimensions of the house. It would also give more insight of the basement space and how the parasite lived for so long. That movie was a roller coaster ride of emotions, and that fictitious house was a masterpiece in a masterpiece."
Other fictional luxury homes that would be fun to appraise
The remaining 17% of appraisers who filled out the survey answered "Other" and wrote in their own choices. The list of fictional luxury homes they said they'd want to appraise includes:
The Addams Family mansion
The Brady Bunch house in Sherman Oaks, CA
Cher Horowitz's mansion from Clueless
The McCallister house from Home Alone
The mansion from Crazy Rich Asians
The house from National Lampoon's Christmas Vacation
The San Francisco house from the TV series Full House
The Dutton Ranch from the TV series Yellowstone
Zorin's (Christopher Walken) Estate in the James Bond movie A View to a Kill
The Stepford Wives house
The Knives Out mansion
Corleone Compound from The Godfather
Megatron's mansion
Sleeping Beauty's castle
Cinderella's castle
The appraiser who wrote in The Addams Family mansion commented, "What residence could be more 'personal' than that? Imagine what you would find! This is what makes an appraisal career exciting!"
The respondent who mentioned the Knives Out mansion told us, "I just love hidden rooms! I've done a few homes that have a hidden room behind a bookcase and I totally geek out! It's like being in an episode of Scooby Doo."
"Growing up, I always wanted to live in The Brady Bunch house, and now being in the real estate industry, I am fascinated with the Mid-Century Modern style home."
What types of luxury homes (real or fictional) are you most interested in appraising? Join the conversation on Facebook or Twitter. Plus, sign up for our newsletter to get a new survey question in your inbox each month.