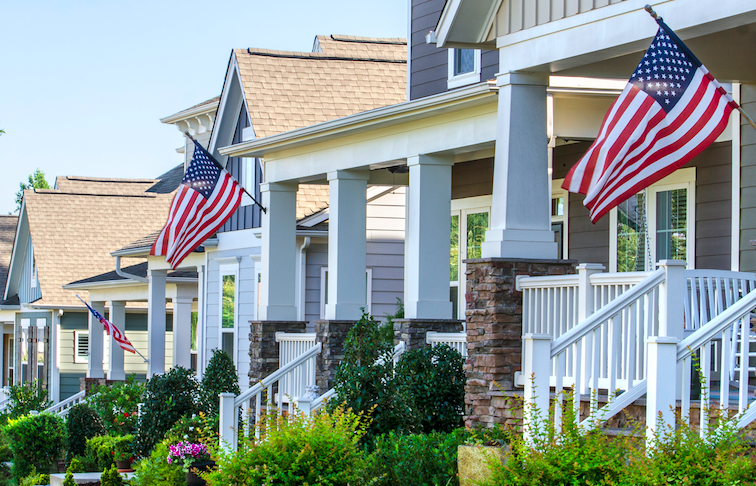 The unofficial first weekend of summer is here – it's Memorial Day. Do you know how to integrate seasonal holidays into your real estate newsletter? Here are some tips on how to make the most of this talking point to connect with your clients.
Using Memorial Day in your real estate newsletter
Jumping into conversations that are already happening online is a great way to find content for your real estate newsletter and blog. This could be part of connecting with your audience when it comes to your overall marketing strategy. But how do you find relevant talking points about holidays like Memorial Day that stay on brand and provide useful information for your readers?
1. Find sensitive ways to honor the meaning of the day
While Memorial Day is a fun way to kick off the summer, most importantly it's a time to honor those who have served our country. If you have a personal connection to a veteran you can pull from your personal history to share a story of what remembering their sacrifice means to you. Or, you might think of a way you can honor all veterans in your newsletter — if saying "thanks" or giving a special shout-out feels meaningful and appropriate to you it's an idea you could explore.
FREE Guide: Become the most forward-thinking agent in your marketplace.
2. Provide tips for summer listings
Now could be a good time to provide your clients with tips on how they can prepare for the summer real estate season. That could be ideas on how to care for their yards while their property is listed or any other ways they can increase the value or curb appeal of their home over the summer to make it easier to market the listing.
Tips for giving tips: When you're giving tips in an email or blog post, there are a few best practices to remember.
Make your tips short — A bullet point list or headings with concise explanations work best.

Find specific ways to take action — The internet is full of general tips. The more specific and practical you can be, the more helpful.

Make a numbered list — People engage with lists that they can quickly digest.
3. Offer extra services for veterans on Memorial Day
Providing an extra service or discount to veterans through your real estate newsletter could be a way to use that communication channel to honor veterans in your area for Memorial Day. If you want to make an even bigger splash, partner with local businesses in your area to provide a group of discounts or special services that you can all offer together for Memorial Day. Cross promote the entire package across each other's newsletters.
Stay in touch with your clients
Finding appropriate ways to recognize holidays and stay in touch with your clients could be a great digital marketing strategy. Continuing the conversation with your clients throughout the year is an important part of developing relationships and getting repeat business.