At McKissock Learning, we want our customers to have all the resources they need to be successful in real estate. That's why we've teamed up with RISMedia, the leading provider of the most relevant and up-to-date information related to the residential real estate market.
As their Strategic Education Partner, we are able to give our customers free access to the digital edition of the RISMedia monthly magazine.
This real estate magazine is full of thought-provoking and valuable content that prospective and licensed agents of all years of experience can apply to their careers. Here's a brief overview of what you will find in this month's edition.
Cover Story
Christy Budnick was selected to serve as CEO of the global Berkshire Hathaway HomeServices franchise because of "her exceptional skills, brokerage experience, industry-wide respect and demonstrable and remarkable leadership."
This month's cover story features an interview with Budnick regarding her new role as CEO and her goal of attaining invaluably for her brand and network. "I am unabashedly proud to join the ever-growing number of women CEOs, both within the real estate industry who lead franchises and brokerages, as well as all women who make invaluable contributions in the workplace," says Budnick.
Read the full article here.
Industry News
In this "Power Broker Roundtable," NAR's Cindy Ariosa leads a conversation with brokers around the country, from California to Utah to Florida, about how they're reading the current market, whether they think the price peak driven by the pandemic is over, and what advice they have for real estate agents.
For example, Neil Walter, CEO, ERA Brokers Consolidated, St. George, Utah, advises agents as follows: "List everything—and be prepared to continue working hard with buyers—helping them navigate an ever-changing market will be more important than ever."
Read the full article here.
Free Guide: Learn how to be come a social media master with this free guide just for real estate professionals.
Policy News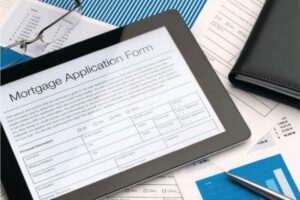 This piece reports that recent changes made by the Federal Housing Finance Agency (FHFA) in January 2021 put "unnecessary limits" on Fannie Mae and Freddie Mac (the GSEs) which hindered their ability to support first-time homebuyers and underserved communities.
National Association of REALTORS (NAR) president Charlie Opper "stressed to FHFA earlier this year that 'any considerations to limit financing on second homes, investor properties or entry-level borrowers will have a negative impact on borrowing costs and a broader impact on the rental market … [undermining] the GSEs' ability to fund many of their charter duties and appropriately serve U.S. taxpayers and consumers.'"
Read the full article here.
Real Estate Tips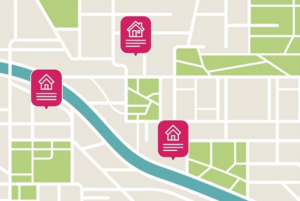 "Second homes have become increasingly popular as buyers seek to capitalize on record-low mortgage rates and find a respite from the big city, especially after a year like 2020."
This piece, written by yours truly, goes into detail regarding three things you should consider when working buyers and sellers of second homes: location, price, and setting proper expectations.
Read the full article here.
"With 19.45% of existing-home sales in North America now in the $500,000 range and above, the luxury real estate market has seen rapid, unprecedented growth over the last year," writes Diane Hartley, president of The Institute for Luxury Home Marketing. "To add to that increase, ultra-low inventory is creating a booming seller's market where competition is fierce."
Hartley sat down with instructor and real estate adviser Tami Simms "to explore how the upturn in the luxury market came about, and how this shift affects the way luxury real estate professionals approach networking, advising and real estate marketing strategy overall."
Read the full article here.