Although most people only visit a haunted house at Halloween, there are others who are willing to put up with ghosts, ghouls, and things that go bump in the night on a regular basis—especially if having an apparition for a roommate means a bargain on the property.
According to the 2017 Haunted Homes Real Estate Study by Realtor.com, 33 percent of respondents said they'd live in a haunted house and 25 percent might live in one. A minority of 42 percent of people were utterly closed off to the idea.
Of course, living with an otherworldly presence isn't something most people would do just for fun. Only 8 percent of respondents said they would purchase a haunted house with no extra concessions made while 40 percent said they would require a price reduction and 35 percent a better neighborhood. Thirty-two percent would do it for more square footage, and 29 percent would take on a ghostly living partner in exchange for extra bedrooms.
If you're looking to score a great deal for your clients and have a haunted home on your hands and don't know how to position it, take a look at these haunted houses that have recently sold or are currently on the market.
Haunted Homes That Have Hit the Market
These real-life haunted homes that have hit the market show what people will pay for their own daily, creepy adventure.
Historic Campbell Castle
It took two years to build this house in the late 1800s and it was modeled after Scottish castle architecture. The 15,000 square-foot Kansas property is on the market for $3.5 million. It has 16 bedrooms, 14 full bathrooms, two half bathrooms and sits on a two-acre lot overlooking the river and is filled with historic, European antiques originally imported by Colonel Burton Harvey, the home's first inhabitant. Rumors of hauntings abound with claims that ghosts traveled from Europe along with the parts of the house that were originally salvaged from castle ruins.  It's protected on the National Register of Historic Places.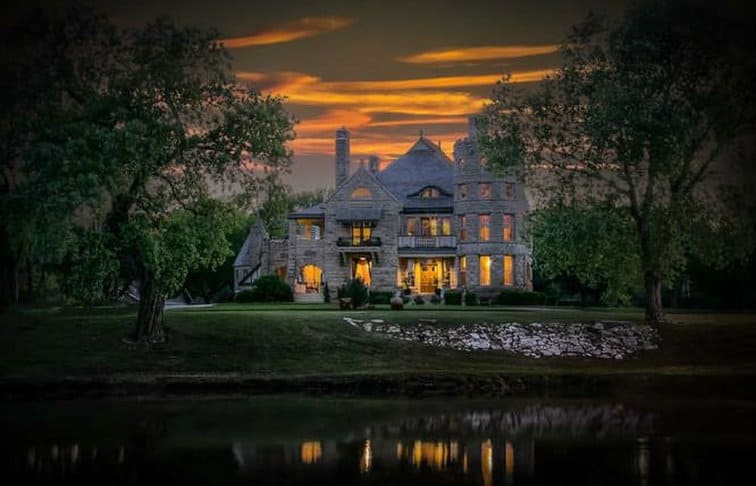 Charming Forge Mansion
This 7,821 square-foot home in Womelsdorf, Pennsylvania dates back to 1749 and has been preserved and restored with museum-like attention to detail. It's on the market for $825,000. It features seven bedrooms, seven working fireplaces, and a designer kitchen. Situated along the Tulpehocken Creek, the area is protected by a land trust. It does have a history of paranormal activity. Local legend has it that a young man was tragically doomed to die in the house. He was allegedly riding his horse to the mansion to meet his lover, who lived there. As he neared the house he spied his love peering through the window and he stood up in his stirrups, spooking the horse. He was, allegedly, thrown to his death on the steps of the mansion and now haunts its halls looking for his lover.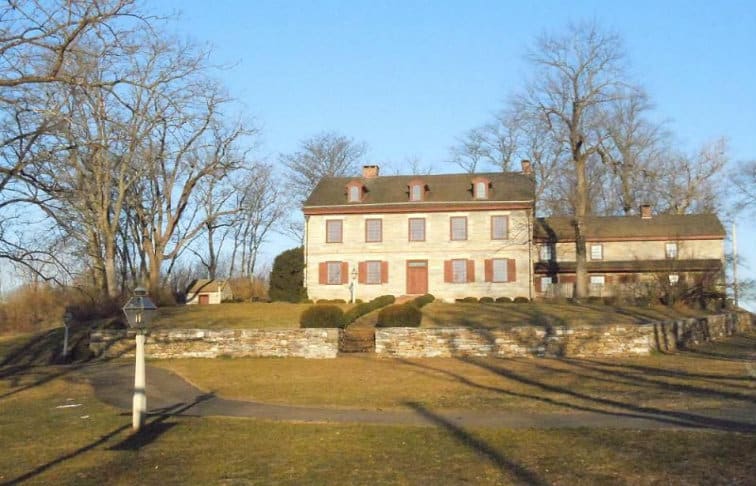 Free Guide: Get actionable insights from real estate agents across the country on how to increase your annual income with our 2019-2020 Real Estate Agent Income Guide.
Schweppe Mansion
Overlooking the shores of Lake Michigan sits the 1917 mansion, built for newlyweds Laura and Charles Schweppe. Also known as Mayflower Place, it played host to royalty at one time. Twenty years after they married, Laura died unexpectedly of a heart attack. The ghost tale says that she bequeathed most of her estate to her children, rather than her husband. Four years after her death, Charles committed suicide after leaving a bizarre note for his children to find. It's said the couple remain in the home together, visiting several bedrooms of the estate. The 25,000 square-foot property has 10 bedrooms and sits on a 5.4-acre lot. The asking price is $8.95 million.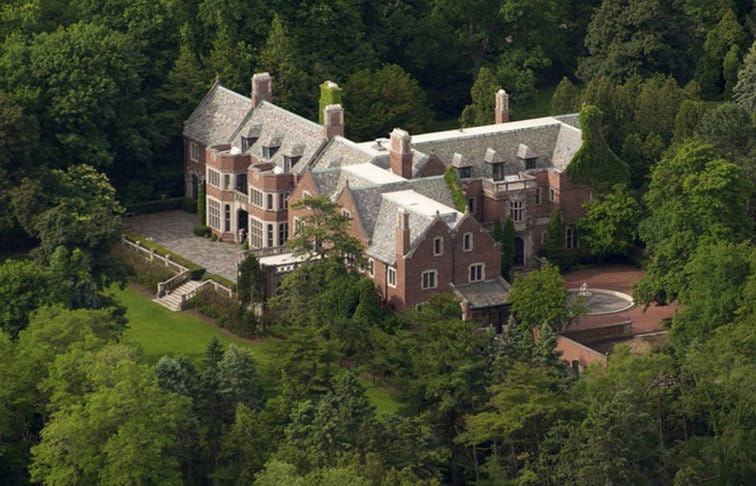 The Adam Griffin House
This three-bedroom, three bathhouse was built in New Orleans in 1868 by Adam Griffin and promptly abandoned within only months of moving in. As the story goes, Union troops during the Civil War took over the house to store their munitions and as a barracks. So begins the tale of a haunting Civil War double-suicide. As the story goes, two Confederate soldiers, disguised as Union soldiers, were caught looting nearby houses. Upon capture, they continued their ruse Union soldiers hoping they'd avoid the death penalty for their crime. They were held in the Adam Griffin House where they awaited trial. When they realized there would be no leniency the legend has it they bribed a soldier to smuggle them two guns and shot each other simultaneously in the heart. Throughout the years, numerous paranormal sightings of these two ghosts have been reported by various inhabitants of the house. Today, it's on the market for just over $1 million. It boasts three bedrooms and three bathrooms and comes in at a total of 4,170 square feet.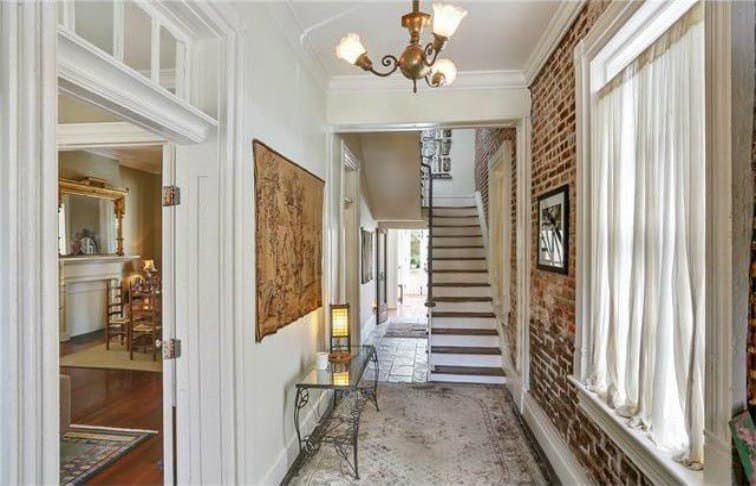 The Uhli Home
This Victorian home in a former mining town is full of spook and charm. Located in Silver City, New Mexico, it has five bedrooms and three baths, including an in-law apartment. The house is listed for $351,500 and the ghost rumors are real enough that they're even included in the listing description. It's said that the spirits of pioneers Stefan and Suzanna Uhli haunt its halls.