Our research suggests that real estate professionals who continue to learn throughout their careers earn more. We know it can be difficult to carve out enough time to stay updated on emerging trends, but it's essential to do in order to stay at the forefront of the industry and earn top dollar.
We spoke with real estate broker Ryan Michaelis who gave us his insight on how to keep learning. Michaelis is the managing broker at Worth Clark Realty in St. Louis, Missouri. He has four years of experience in the business and started in his current role after selling an estimated 150 homes in the early years of his career. He also built a successful residential leasing team which closed nearly $1 million in volume at the same time.
FREE Guide: Learn how to earn more with our 2018 Real Estate Agent Income Guide.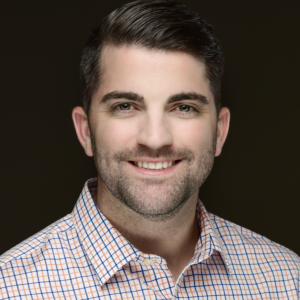 How do you stay updated on real estate trends and best practices?
Being very active in real estate is the best way to keep up with current trends and best practices. Paying attention to what the good real estate professionals are doing online and on social media is very important since online is where business is happening. Agents are always trying to one-up each other or come up with the next great idea to gain more clients or market their properties to buyers and sellers. Best practices in handling buyers and sellers properly come with proper training and hands-on experience.
Real estate is one of the few careers where you learn something new almost every day, and where markets often fluctuate. You're constantly learning on the fly for the next time a similar situation arises.
How do you find enough time to focus on continued learning?
Great agents will dedicate time out of their hectic schedules to make sure they include a mix of continuing education. Be it in the various forms of real estate classes, or by meeting with service providers and vendors to gain more knowledge that can be useful to clients. As real estate professionals, we're business owners. So, if we're not holding ourselves accountable and sticking to a schedule, we're not going to be very successful.
What's one area of the business you'd like to learn more about in the next year and what's your plan for getting the knowledge you need?
At Worth Clark Realty, we're rapidly growing. In fact, we've been ranked by Inc. as one of the fastest growing companies in America three years running (Inc. 5000). Based in St. Louis, we've expanded to three other major U.S. markets in just the past few years (Chicago, Kansas City and Denver). In my new role as the director of business development, I'll play a big part in our efforts to continue expanding into other markets. I'm very excited to utilize my past experiences in building solid relationships and learn how to do this on a much larger scale. By rolling up my sleeves, digging in and connecting with others in the business, I'll gain the knowledge I need to find out what works best going forward.
What's something new you've learned in the last year about your business?
In the last year, I've realized even more than before that real estate is ever-changing. In order to stay on top of your game, you should view every person you come into contact with, or have an interaction with as a reflection of yourself and your business. Be and do the very best you can, every day.
How do you emphasize continued learning with your agents
There is no shortage of learning opportunities in real estate. In fact, I guarantee with each new client an agent works with, they learn something new more than 80 percent of the time. Agents lean on the broker and brokerage support team when needing a second set of eyes or for feedback on how to handle a particular situation in the best way possible. If a real estate firm provides poor or untimely support, the agent does not learn. At Worth Clark Realty, we pride ourselves on providing the best agent and broker support in the industry. In fact, our nearly 400 Worth Clark REALTORS® rank our support system as 9/10 stars. This is one of the main reasons for our rapid growth. Other learning opportunities we provide our agents come in the form learning sessions with service providers and vendors, interactive updates on important topics, social media interaction and more!